Control Sugar Cravings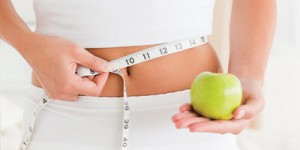 Need to get off the sugar rollercoaster?  Within a couple of hours after a meal – how do you feel?  Too little energy? Shaky? Fatigued? Crave sweets? Feel foggy? Irritable? These are all signs of possible unbalanced blood sugar.
There is no need to count calories or feel deprived.  It is all about food choices (some will surprise you), quality of food and understanding what is in the ingredient list.  Nutritional therapy is the answer!
I will help you make gradual changes with a step by step program.  I will customize a program to fit your needs and lifestyle.  As a Nutritional Therapy Practitioner, I will educate and support you thorough your health journey.  Change takes time and there is no time like the present to begin that journey.
Sign up for a FREE Consultation!
Sign up for a FREE 20 minute phone health consultation. This is the perfect time for us to get to know each other and decide if I can help you reach your health goals.  I look forward to working with you!
During your Free 20 minute health consultation, we can determine which package is best for you. The length of the package is determined by the severity of your symptoms and health issues.
6 consultations (2x month) – 45 minutes each
12 consultations (2x month) – 45 minutes each
3 and 6 Month Package include:
Free initial consultation to discuss your health history, concerns & goals
Food Journal Analysis with recommendations
Online Nutritional Assessment with review of findings, including: Handouts | Graphs | Recommendations
Functional Evaluation – to help identify specific areas of nutritional weakness (in office only)
Create a step by step customized nutritional and supplemental* plan
Instructions for proper food preparation
Email support during the program (up to 15 included)
Resources including recommended books, recipes, handouts, tips etc.
Follow up Food Journal Analysis
Follow up Nutritional Assessment
Follow up Recommendations
*Supplements, if desired or needed, are not included in the price of these packages.
Additional Services, offered at an extra cost (Central CT only)
In home cooking demo
In home fermented foods demo
In home Kitchen Pantry clean-out